So the M40A6 build begins….
Barrel: Schnider .30 cal, Finishes 20" OAL This is the same barrel contour as the A3/A5, just cut to 20" P form rifling was replaced with conventional 6 groove rifling 1:10" twist.
Recoil lug: New M40A6 recoil Lug, you heard it, they made a new lug just for the A6
Stock, Remington arms M40A5 RACS Chassis, its called the M40A5 because that is the rifle they made it fit. It is similar to the RACS LW, but not identical, this is what I am told.
Receivers: Old serviceable receivers will be used, New receivers are being acquired, so far they are RR prefix. New receivers will be drilled to 8-40 (PWS receives them with no holes).
Rear bridge of receiver is flattened, just like A3/A5, No slotting or bullet notch at front of ejection port, the thumb cut in the side is retained.
Trigger: M24, NSN 1005 01 511 8314, still the trigger of champions!
Muzzle brake: Surfire MB762SSAL/RE
Suppressor: Surfire FA762SS
Pics of the New lug, new Lug is on the right, is is nearly identical to the A3/A5 lug but without the taper.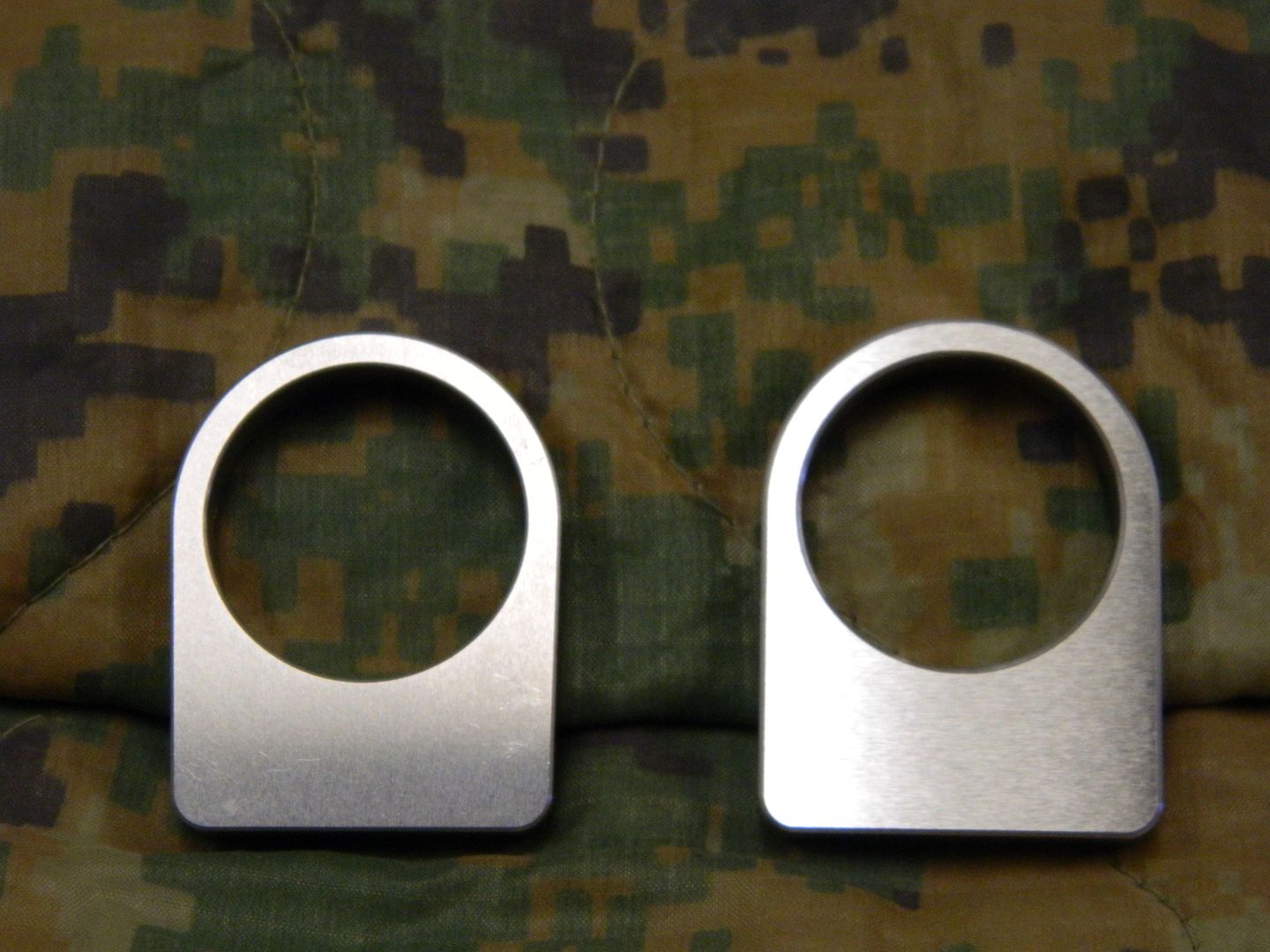 We made a fixture that accepts the New A6 and the old A3/A5 lug.